Call for Innovation Projects successfully closed!
The METASTARS Open Call for Innovation Projects was closed successfully on the 6.06.2023, according to the schedule.
We are very pleased to receive 53 applications coming from 17 different  EU member countries and countries associated to the Single Market Programme.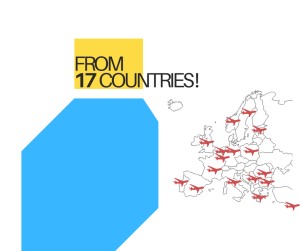 The SMEs were equally interested in both types of projects:
Innovation Projects high-risk; TRL (Technology Readiness Level) 2-5; duration up to 10 months (28) and
Innovation Projects low-risk; TRL (Technology Readiness Level) 5-7; duration up to 12 months (25).
The applications focused on 3 sectors: Space, Information and Communication Technology and Aeronautics, addressing different market areas: software, energy, transportation, Internet of Things, manufacturing, hardware, cyber security and others.
We very much appreciate the SMEs's strong interest in the call, ideas and engagement in bringing innovation to Aerospace and Defense SMEs!
Now it is time to start the evaluation process and learn about the project applications in details. We are looking forward to share the evaluation news in July 2023.